All year opened.
From 90€ per night breakfast included free secure parking.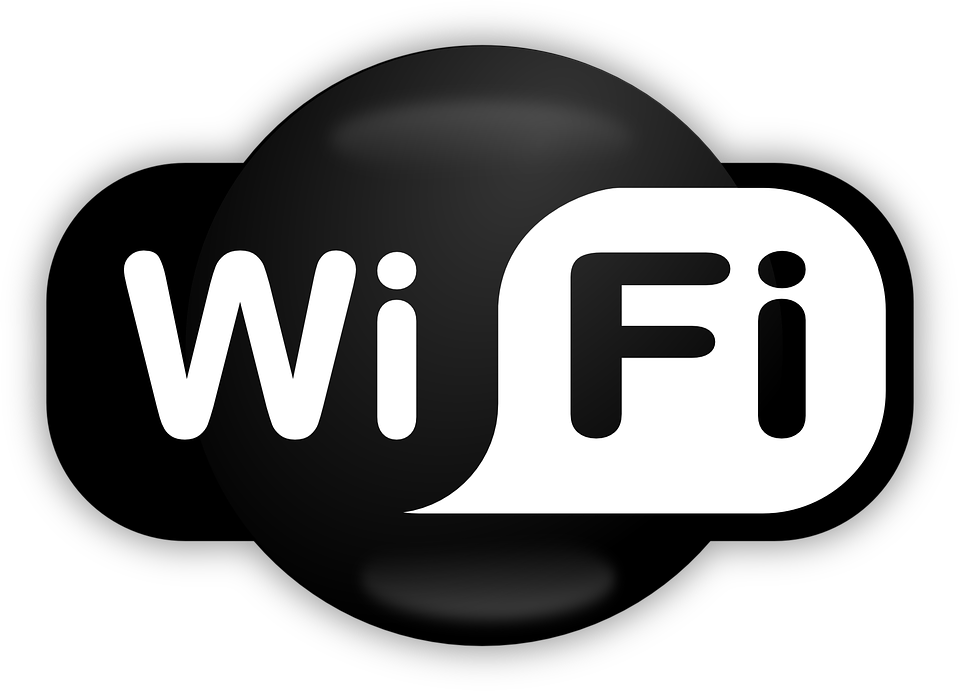 Free wifi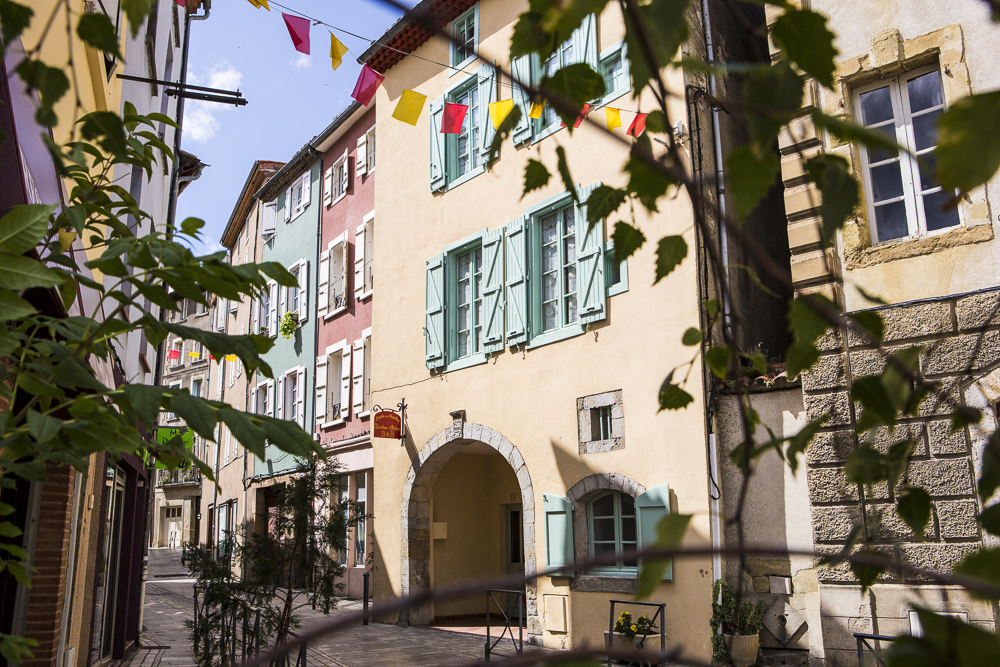 Authentic and wonderfull house from the eighteen century, ideally located in the historic center of the medieval town and under the castle.The bedrooms Esclarmonde and Pyrène, spacious and bright, are accessible by a beautifull walnut stair case. Each one has an independant living room, one in mezzanine and the other in alcove, offering a possibility of extra bed, or work or rest and relaxing place.
Breakfast is served,according to the seasons, in nice patio or in the living room between books and fireplace.
"Home sweet home" in your bedroom with desk, tea/coffee making facilites.
TheEsclarmonde and Pyrène rooms are furnished with a queen size bed (160 cm/63"), a wardrobe/closet and the bathrooms have a hairdryer and bathrobes.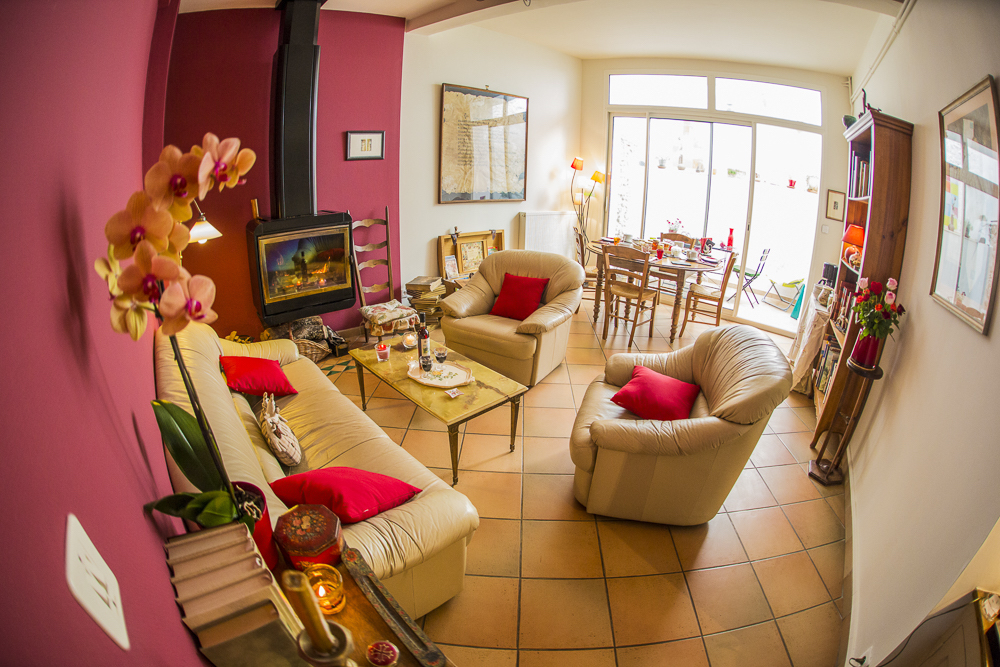 Cosy atmosphere in the common lounge near the designed fireplace, and cocooning assured by a soft and warm central heating. A fridge is available on the entresol. Bikes garage available. Secure parking on request.
Les hôtes ont écrit :
Exceptionnel. Exactly as photos and the garage was very secure under the room.
Access to the garage is very tight but possible, so no real problem.
We would do it all again! Sonia was an amazing host who went out of her way to help us feel welcome and settled. When our train was delayed she was responsive by phone and stayed up to make sure we could access our room. Her home is welcoming, beautiful, and well-located. The breakfast was delicious and a welcome treat in the morning. Most of all, when she explained to us that it would be impossible to do what we wanted to do without a car, she helped us organize a rental and drove us to the rental agency, on Christmas Eve no less! She was an incredible host and we would highly recommend staying with her for a visit to the region, and when we come back we will do the same again! We mostly communicated (95%+) in French, though she did seem to know some English as well.
Absolutely gorgeous suite, everything catered for. Sonia is a fabulous host who prepared a very lovely breakfast. Couldn't ask for a better central location for exploring Foix. We will definitely go back.
Nice situation in the medieval part of the old town, close to restaurants and the chateau. Very ample breakfast! We had a suite of bedroom living room and bathroom, all large and comfortable. The streets here are very narrow and you can't park outside the B&B.
Excellent place to stay, wish we had stayed longer. Owner is very pleasant and allowed us to use her garage to park our motorbike overnight. Plenty of restaurants and bars close by. Good view from the walk up to the fort and surrounding streets. Breakfast very tasty. Great view from the room with the mezzanine.
Fabulous b& b, highly recommended. This is a very comfortable clean b&b. Sonia is lovely and helpful and provided a great breakfast each morning.The apartment is in a great location, in the old town just beside the chateau which is visible from the top apartment. Our apartment had a seperate little sitting room with tv, couch and desk. The bed was comfortable and we slept well. A fan was provided. Sonia was good enough to allow us to use a secure parking spot which was greatly appreciated. She was a terrific hostess and always concerned that all our needs were being met but not invasive about it at all.
Exceptionnel. Sonia was wonderful. The B+B was quaint and superbe. Location was amazing.
Great location, clean, friendly, and fresh breakfast. Highly recommend and would stay again!